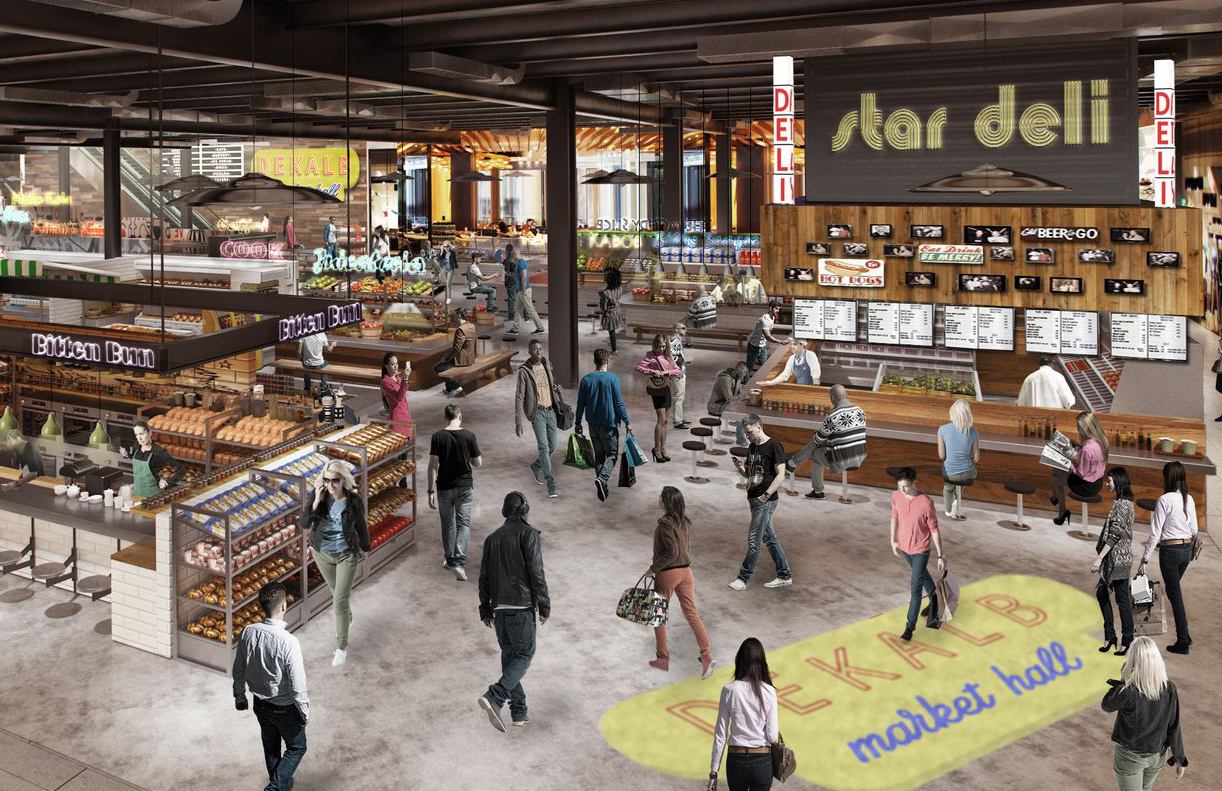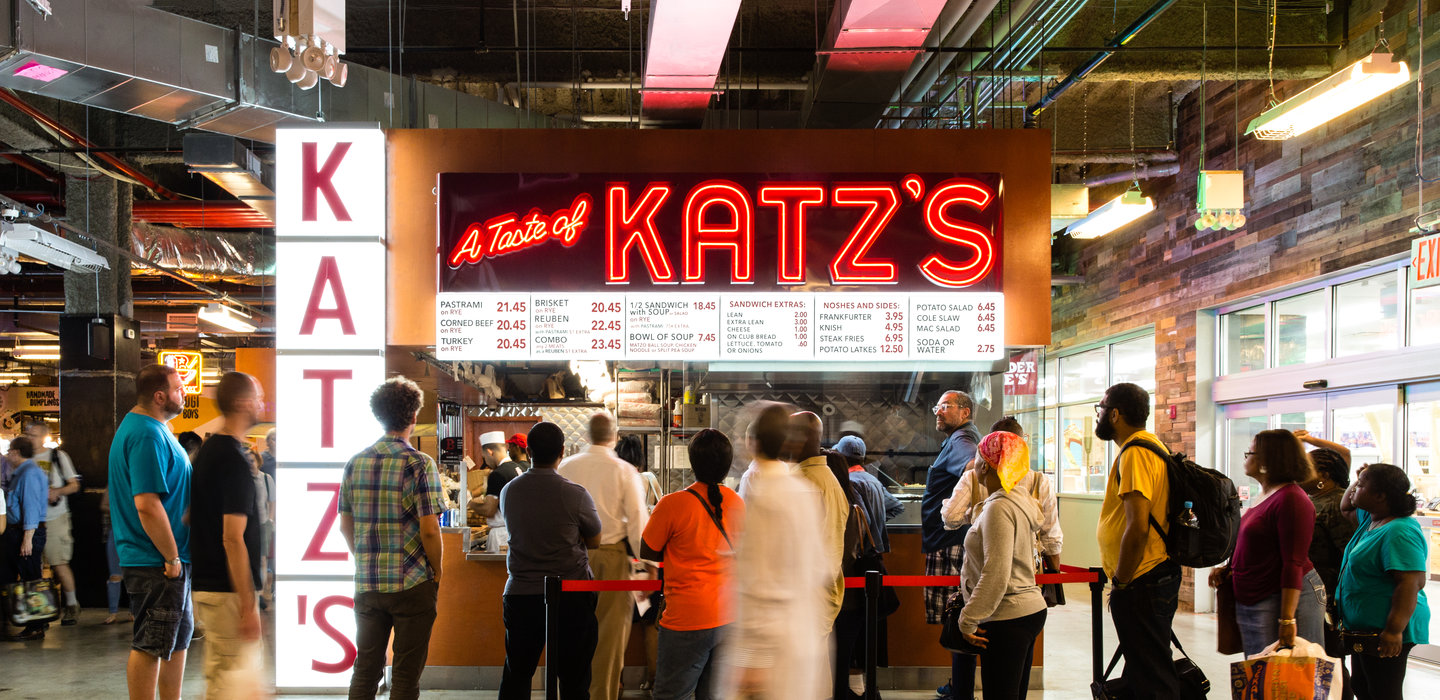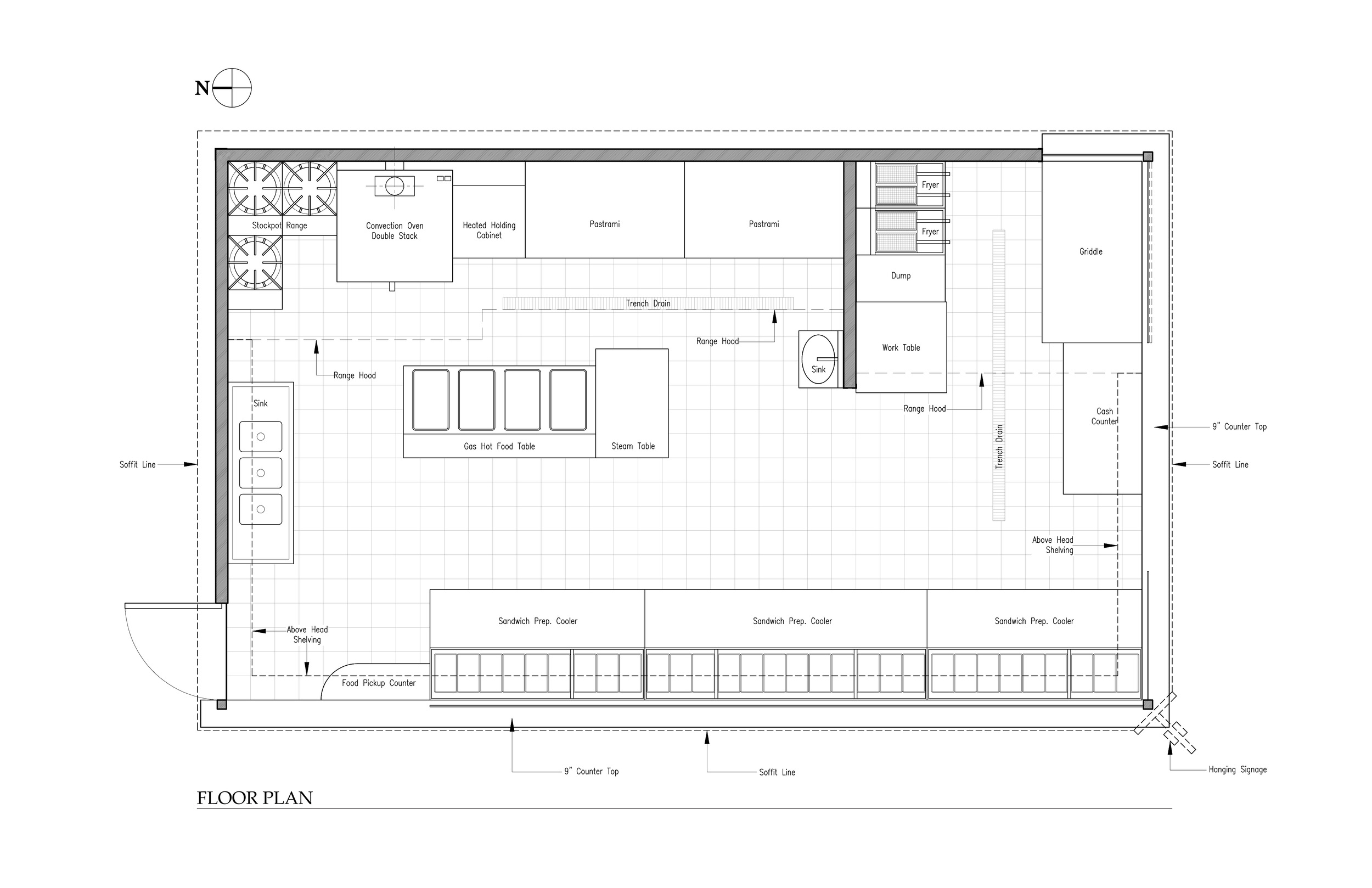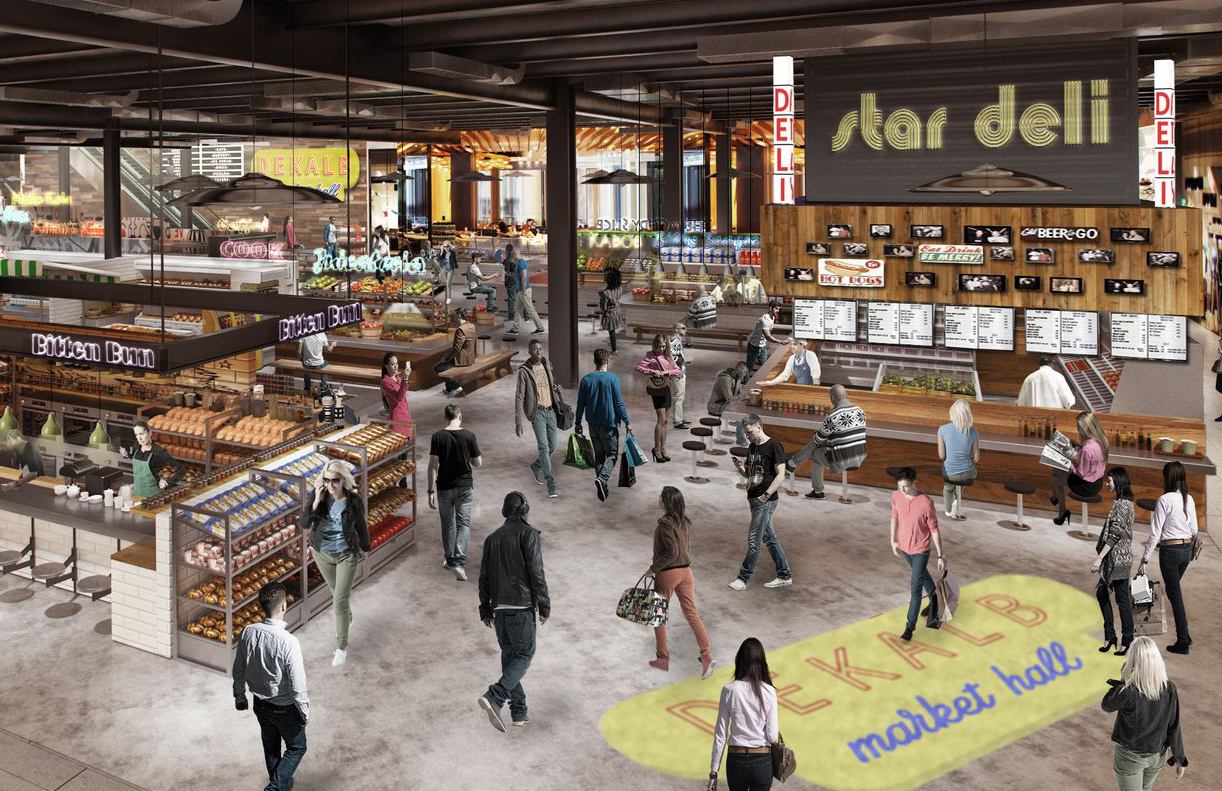 Market, Brooklyn NYC
NEW YORK EATER: Downtown Brooklyn to Get its Own Mega Food Hall.
The City Point development has just announced that it will open Dekalb Market Hall in 2016
Another day, another enormous food hall in the works, this time in Downtown Brooklyn. Today the developer of City Point, a huge housing and retail development in the works on Dekalb Avenue, announced that the building will be home to Dekalb Market Hall, a 26,000-square-foot food hall with room for anywhere between 35 and 55 food vendors.